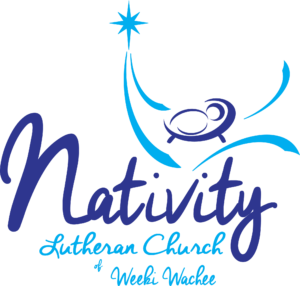 Nativity Lutheran Church is a vibrant congregation compromising a
multi-generational, diverse group
of people gathering to worship
and glorify God by working together
to nurture each other
and carry his word to the community.
Nativity Lutheran Church has a variety of groups that use our facilities for their meetings including TOPS, AA, Girl Scouts, Harmonizers, among others.
Our doors are open to groups and/or clubs who are looking to have their meeting at our facility.
For more information, please call the office at
352-597-1456 and we will be happy to help you out.
To see the schedule of various group meetings, please click here.